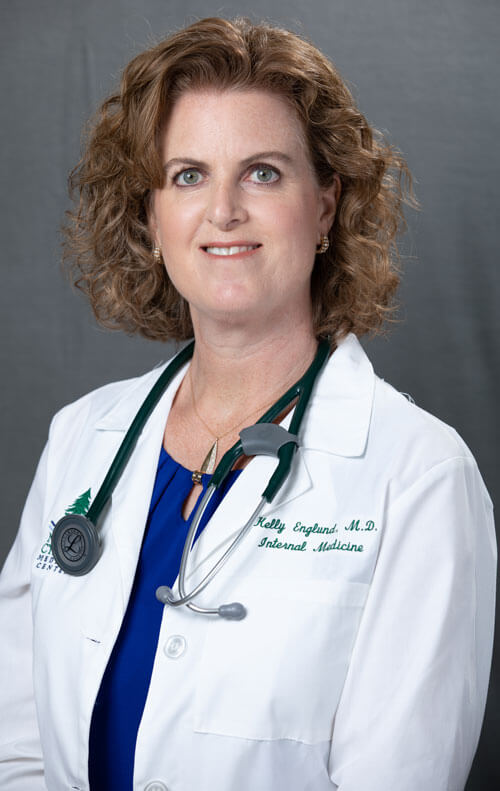 About Dr. Englund
---
Kelly Englund, MD
Dr. Kelly Englund graduated from the University of Tennessee College of Medicine and completed her Internal Medicine residency in 2004 with the U.S. Air Force.
She was formerly a staff physician at Lackland AFB's teaching hospital in San Antonio.
Dr. Kelly Englund is Board Certified by the American Board of Internal Medicine. She and her husband, Chris, live in the Cypress area and stay busy enjoying their two young girls. In her spare time, she enjoys coaching her children's sports teams, golfing, and spending time with her family.